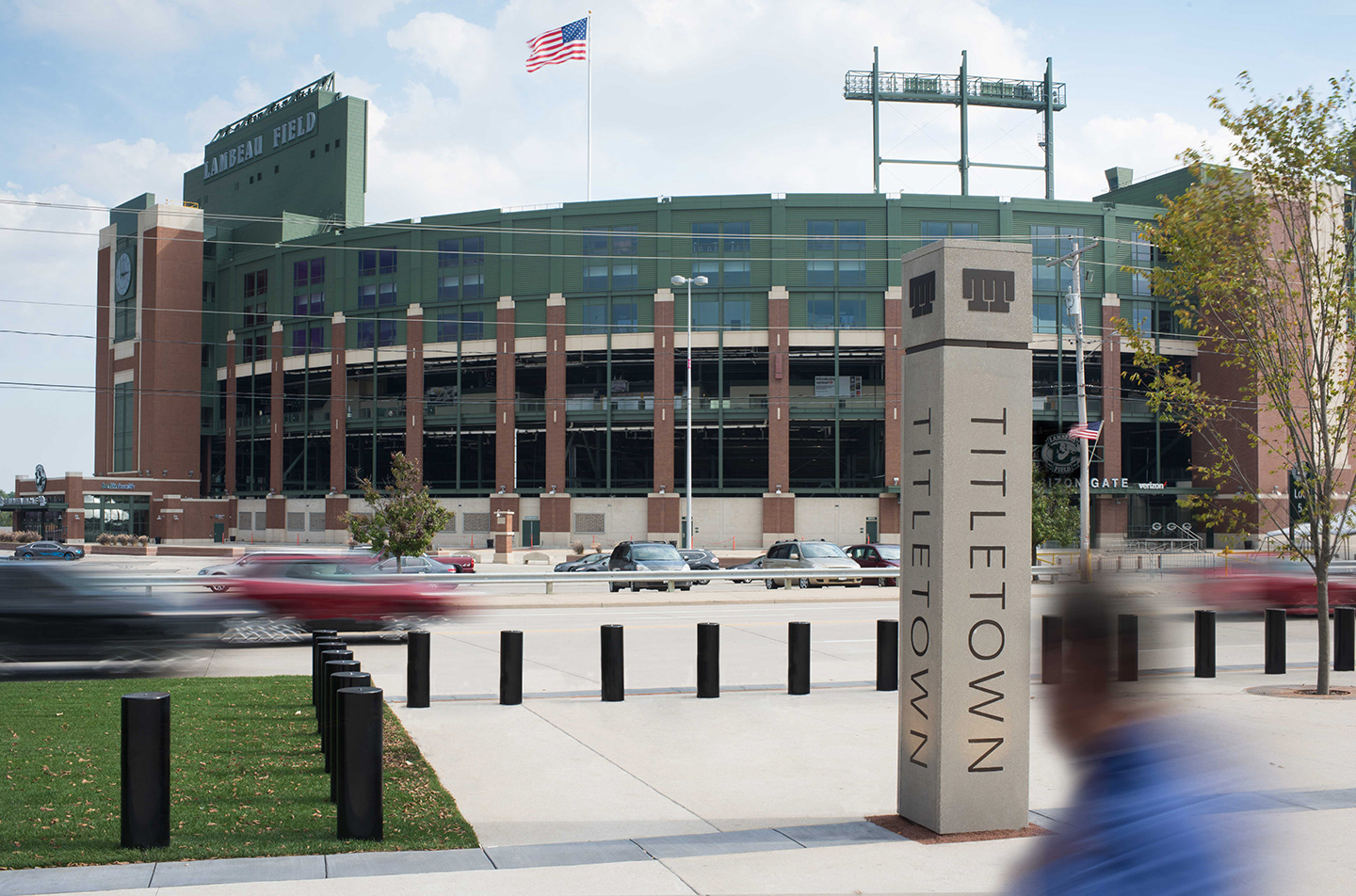 TItletown is a new civic park built directly next to the Green Bay Packers' Stadium. 
The surrounding community defines themselves by their love of football so the logo equally had to reflect this passion in a timeless and meaningful way. The material palette and the design of the signage and wayfinding evokes the industrial nature of the town in which the park lives. 
The logo won a design excellence award from Communication Arts.
Designed at Pentagram with Don Bilodeau under the direction of Michael Gericke.