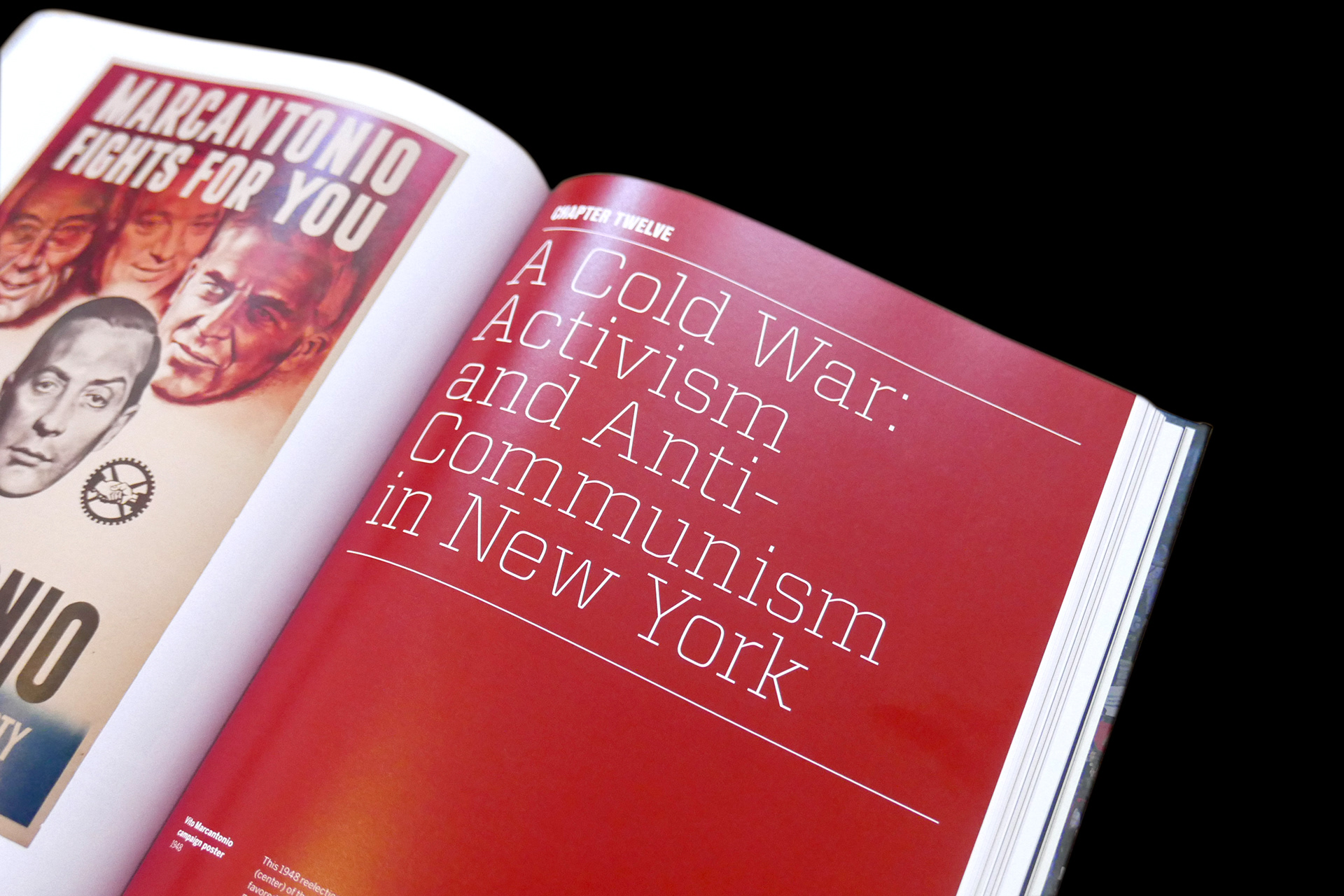 Activist New York is a permanent exhibition at the Museum of the City of New York.
They wanted to produce a textbook based on the exhibition that would appeal to students of all ages. The book is a thorough, richly visual timeline of the history of activism in New York City, divided into six sections. Each section opens with a spread whose design is inspired by traditional newspaper announcements, while each chapter employs color as a navigation tool. The typography was inherited from the exhibition design to create a visible connection between the two.
Designed with Yeryung Ko at Pentagram under the direction of Michael Gericke .